Welcome to Sutton Enterprises (SE)
Sutton Enterprises has the expertise to create a framework for success!
Lady Di's BLOG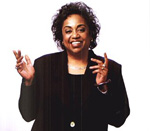 Dianne Sutton gives her professional and personal reflections about the workplace and life as Lady Di. Please, ask Lady Di questions you have about appropriate behavior in the workplace, career development, and transitions. Lady Di is a sage. She does not give advice but gives insights and facts, and allows you to make the decision.
Check back often for updates!
View Blog
Listen to Dianne's Podcast - Workplace Savvy
Hosted by James Miller | Lifeology



Many people believe that if they just do a good job, they will succeed - but that is not necessarily so. What happens when everyone is doing a good job? How do you distinguish yourself from the other members of the clan? How do you develop a competitive edge? Who are you?
Workplace Savvy addresses topics relating to these questions and more. A fast read, actionable and packed with invaluable information and practical tools. This is not a how-to-do-it book. Perfect for readers at all professional stages. It serves as a supplement to formal training in moving your career forward and identifying what you may need to make it happen.
Listen Here